How to Register
---
Step 1:
Click on the drop-down list.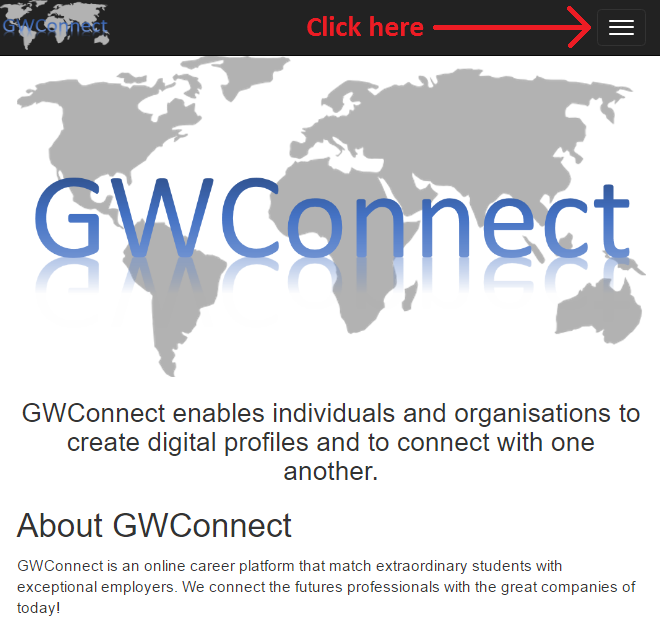 ---
Step 2:
Click on "Register" then on "Individual".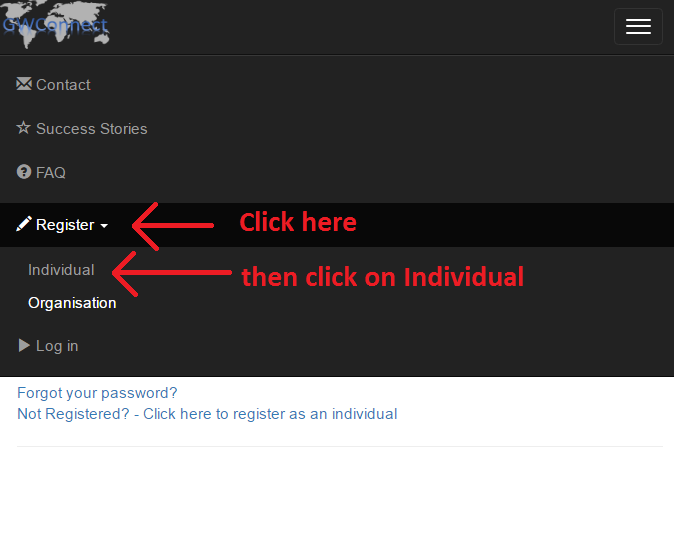 ---
Step 3:
Enter your personal email address and a password.(Note: Your password must contain an uppercase letter and atleast one numeric character!
For e.g. Example123)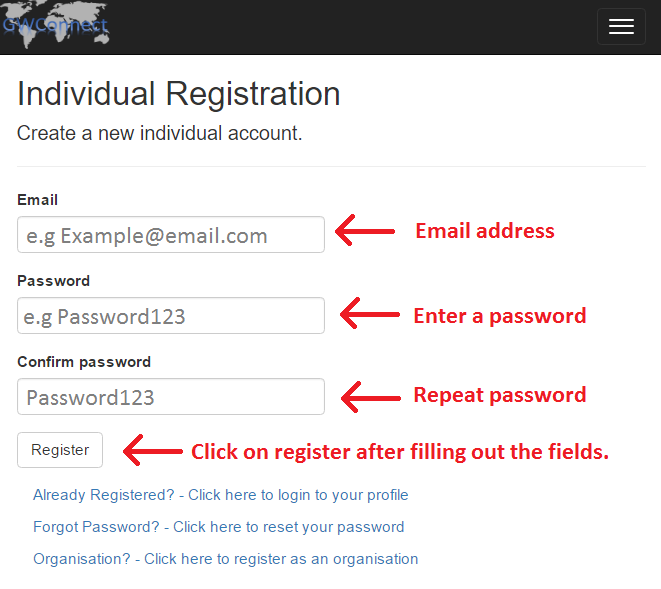 ---
Step 4:
After successfully registering, you will receive an email for confirmation purposes(Note: You will not be able to Log in unless you click the link in the email!)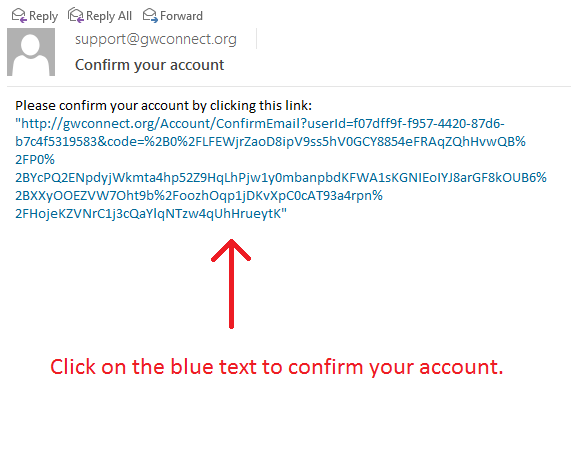 ---
Step 5:
If you have not received an email then go back to our webpage in your browser and you will see this notice.
Follow the steps in the picture to resend the email.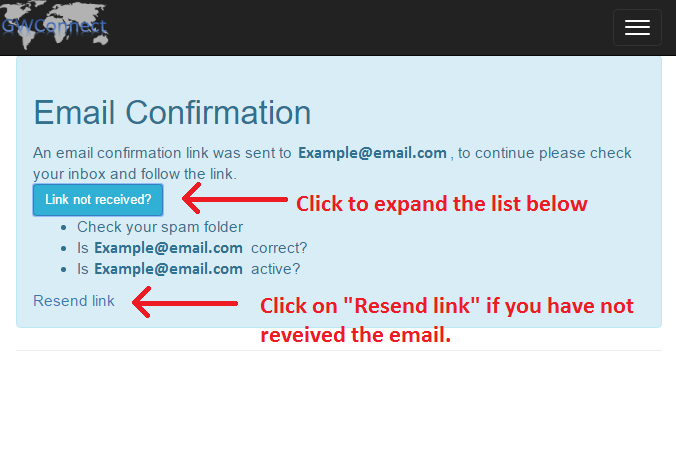 After completing the Register process you can successfully login and begin creating your profile.
---